Stately 1830s cut stone house in Albion, New York, for sale by owner.

This gracious country home, located midway between Rochester and Buffalo, New York, was purchased in 1980 by the owner. At the time of original purchase, the home was the shell of its former self, but the family restored the home in its entirety.

It was reconstructed, with all new roof, concrete, electric, plumbing, insulation, heating, windows, and doors completed.  During the renovation process, the 16" floor molding, and the window and door trim throughout the downstairs were preserved. The walls of the house are 24" thick  and maintenance free.  Both the downstairs and upstairs boast  9' ceilings, while every window in the home has deep, 16" window seats. Today, the home is move-in ready, with fresh paint, a new kitchen with updated and modern appliances, a new roof (summer 2010) and a vast number of amenities sure to please.

Feel free to peruse this site to learn more.  If you have a specific question or comment, or if you'd like to make an offer to purchase the home, we look forward to hearing from you.  Just click on the contact page and leave a name, phone number, and comments, and we'll be in touch.

Thanks for visiting!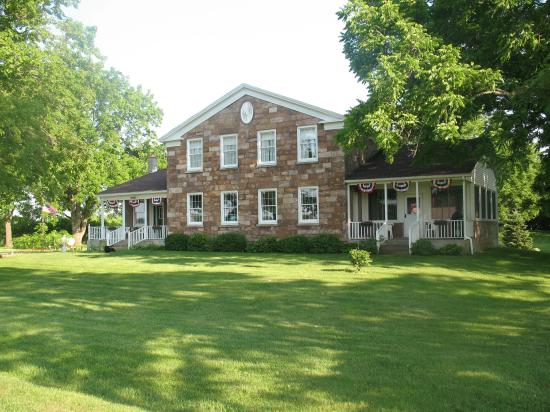 Copyright © 2011.  All Rights Reserved